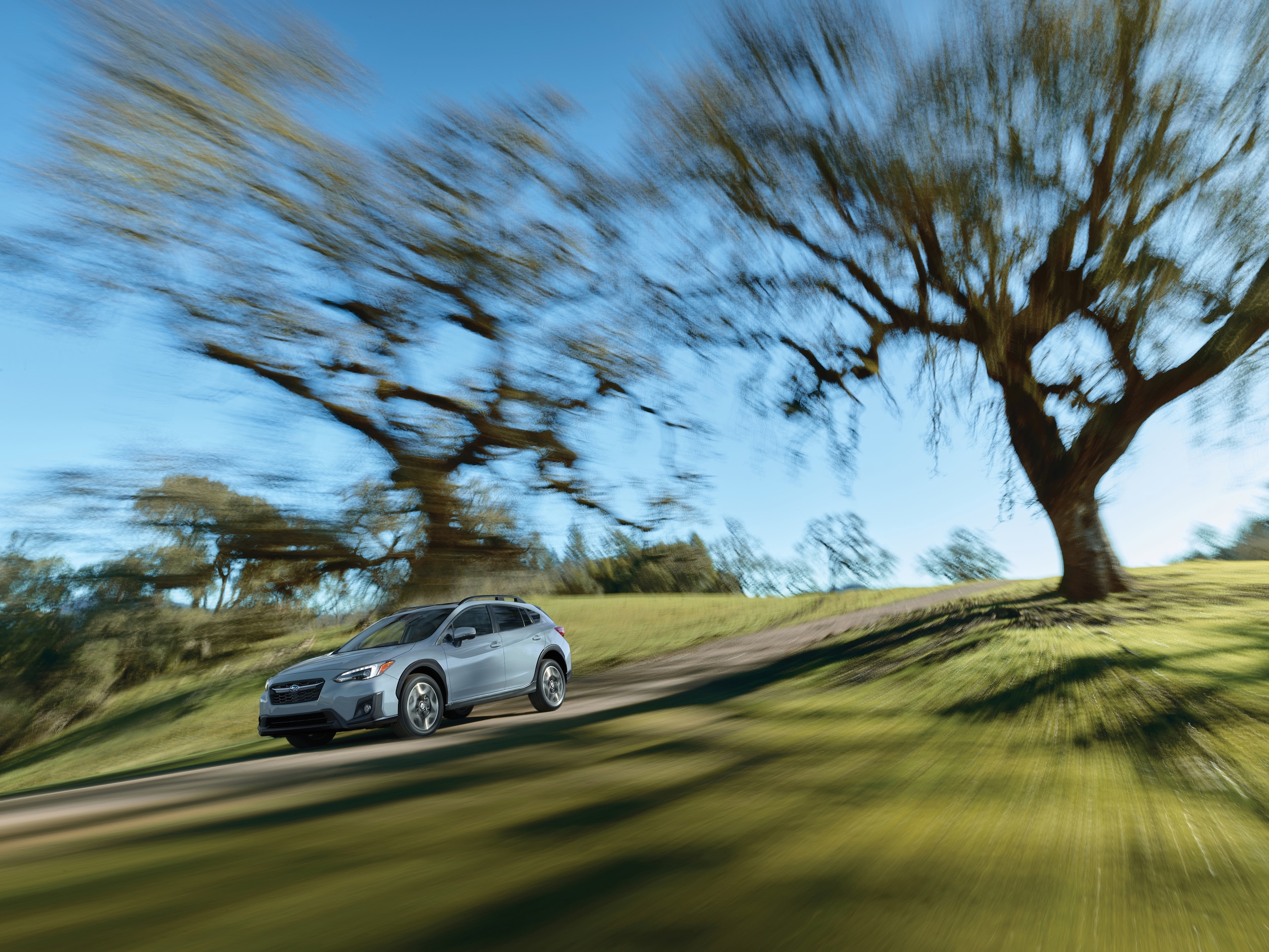 ?
There are many new Subaru SUVs near Apex, and the smallest of those is the new Subaru Crosstrek. That's not to say that the new Subaru Crosstrek isn't functional and spacious, it just has more compact exterior dimensions that make it a great SUV for the city as well as rural areas. The versatility of the new Subaru Crosstrek helps it shine in all manner of ways, from your commute to a weekend camping trip. We have the new Subaru Crosstrek for sale near Raleigh, and we talk more about its details on our site and our overview below!
What Comes in the New Subaru Crosstrek for Sale Near Morrisville?
The new Subaru Crosstrek is compact on the outside, but it has tons of cabin space and ways to adjust the layout to match your needs. If you need more storage space, there are always the roof racks, and the capable SUV can tow trailers, too! As a Subaru, the new Crosstrek comes standard with all-wheel drive, but it achieves impressive fuel economy thanks to its lightweight build. The new Subaru Crosstrek is also an exceptional value as it comes standard with all sorts of features, like Apple CarPlay, while offering many more, like blind-spot monitoring and heated seats, sure to improve your on-road experience. In short, the new Subaru Crosstrek is ready for anything you ask of it!
Our Cary Subaru Dealership Makes Car Shopping Enjoyable
Shopping for a new car should be simple, even if you're doing most of it online, and we have the tools and team members to make online car shopping a breeze. We can run you through the auto financing process over the phone, and there are many resources on our website. If you know that the Subaru Crosstrek is the ideal SUV for you, call or email us today to find out how you can buy one!