The 2022 Subaru Love Promise Customer and Community Commitment Award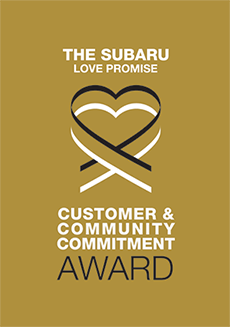 We've been nationally recognized for our dedication to our customers, our community, and the Subaru Love Promise.
We're honored to receive the 2022 Subaru Love Promise Customer and Community Commitment Award. This award nationally recognizes elite Subaru retailers who provide an exceptional customer experience at every interaction with Subaru. These retailers have also demonstrated an outstanding commitment to supporting passions and causes in their local communities in important areas such as the environment, community, health, education, and pets.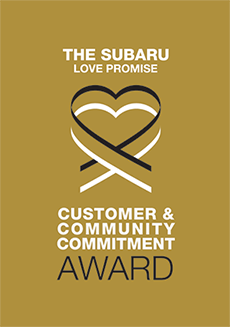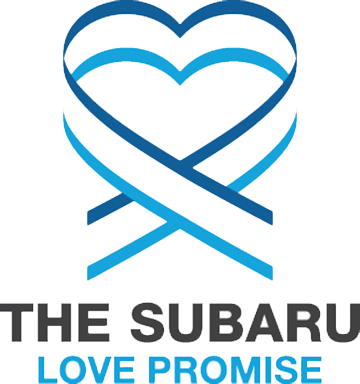 What is the Subaru Love Promise?
Subaru and our retailers believe in making the world a better place and the Subaru Love Promise is our vision of respecting all people. This is our commitment to show love and respect to our customers and to work to make a positive impact in the world.
How is Johnson Subaru of Cary dedicated locally to the Love Promise?
Our Love Promise can be seen in various partnerships with local charities and non-profits. We're grateful for the opportunity to not only be a part of our community, but to serve it as well.
ASPCA, SPCA of Wake County, Second Chance Pet Adoptions
Triangle Land Conservancy, National Parks Adventure
NATIONAL WILDLIFE, Marbles Kids Museum
TEACH FOR AMERICA, Chatham County Council on Aging
Boys and Girls Club of Cary, Children's Flight of Hope, Make a Wish
Love Promise Stories from Johnson Subaru of Cary
Subaru and Johnson Subaru of Cary believe in making a positive impact on the communities in which we live and work. We uphold that belief through our Love Promise Community Commitment. Every month, we select inspiring stories from customers and partners from around our area who strive to support our collective commitment and feature them here
Loves the Earth! - Caitlyn C
As part of Subaru Loves the Earth, we here at Johnson Subaru of Cary wanted to show our love and appreciation for the Earth in a way that our guests could also participate in and share the love we have. In an effort to make the guest experience more memorable and above and beyond, we put together a seedling table--complete with planting pots, decomposable soil bags filled with organic soil, and seedlings of different varieties--and set it up directly in the showroom, encouraging both guests of service and sales to take a plant home and bring it to life! There is a variety of flowers, herbs, vegetables, and fruits for everybody to choose from, and the guests love it! We have our own little gardeners on hand, making sure the plants are taken care of, including watering them as needed, and supplying an indoor UV light to make sure they get the sun they need! Johnson employees have even taken part by putting plants at their desks, taking care of it themselves and sharing our Love Promise with their guests!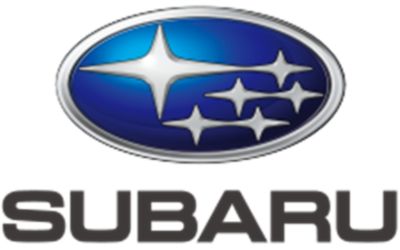 ---
Treated Like Family - Travis D
I am writing a positive review for a car dealership in my free time, on the weekend. That is something I never in my life expected be doing. The entire staff working at the dealership was so helpful and friendly it was hard to believe. At no point was anyone anything other than genuinely friendly and kind. At several points I found myself questioning whether or not I was in a car dealership, or had wandered into a family reunion of people I had never even met. I was treated like a respected member of a family, and was offered suggestions and guidance, but my choices were respected without hassle. My sales person Mark, went above and beyond to make sure my family was taken care of like his own. The entire staff was kind, happy, and went out of their way to make the process easy and stress free. I could go on, but I will be recommending this dealership to everyone I know.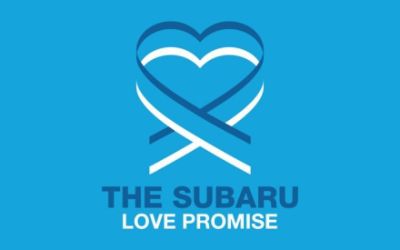 ---
Returning Customer - Destiny W
We weren't even planning on buying a new car any time soon; my husband just knows that my Honda is slowly approaching the end of her life and that I will need a new car soon. He knows that I am interested in an Ascent, as we have family members who are proud Subaru owners! We were on our way back home from a weekend trip to Asheville when we made a stop in Raleigh. On a whim at lunch, we decided that we wanted to go to a Subaru dealership, as the one back home isn't that great. Johnson Subaru of Cary just so happened to be the closest one, and I had seen their signs on I-40 all the way from Wilmington, so we headed there. I was immediately impressed by the facility! Even from the road, it looked amazing! I loved the openness and cleanliness of it all! My husband was immediately drawn to the sports car in the showroom, an s-209 I believe, but we knew what we were there for. I was amazingly grateful for the kid's room, as we had our rambunctious 9 year old daughter with us, who was not looking to sit still after travelling as long as we had. Luckily, we were able to sit at a table in the waiting area (with coffee thank the Lord!) and I could still keep an eye on her while we spoke with a salesman (whose name I cannot remember). We knew we weren't purchasing a vehicle, and so did he, but he was still more than willing to help us! We were able to get all of our questions answered and more! As we were leaving, my daughter came to me with a potted plant, and I had no idea where she had gotten it. She brought me over to a plant table that was in the showroom, and there they were; a bunch of different herbs and flowers and veggies for Subaru Loves the Earth! I loved it! I told her to bring what she wanted home, and we got in the car and left. Little did Subaru know, we actually just started a garden at home to work on our green thumbs together! (Don't tell my daughter, but she's doing better than me!) And little did I know, my daughter actually brought home my favorite flower, baby's breath! She wants to help them grow so I can have some for Mother's Day! Not only did the beautiful facility and friendly staff make us remember Johnson Subaru, but now my daughter will not stop raving about "the dealership that gave her plants for her garden"! Whenever I am finally ready to get out of my Honda and into an Ascent, we will definitely be making the 2+ hour drive back to Johnson Subaru. Have a Blessed Day!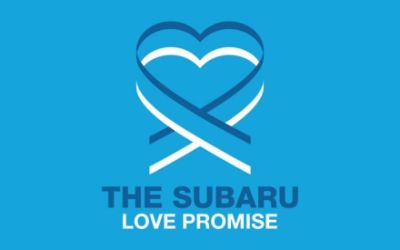 ---
Feeling the Subaru Love!--Christina K - Christina K
The team who took care of my family went above and beyond to truly share the love. Jamie and Hasani were professional, calm, and caring. When we ran into a snag with paperwork, they both worked together and inquired on our behalf to see what they could do to ensure we were able to leave with our new car. Jamie volunteered to work with my husband, an active military officer, and meet him over two hours away to make sure there were no issues with our paperwork. Despite all of the difficulties, they never once rushed the process, but made it seem like we were the only piority. We came with baggage, literally. With a young child, car seat, diaper bag, and a huge stuffed animal (why not?), Hasani and Jamie were understanding and friendly with my family. Jamie helped load everything into our new car, no questions asked. It was truly like working with family. I will recommend them to everyone!
---
Saving the bees! - Ana H
One day last year, the shop foreman found a colony of bees that created their nest inside the walls at Johnson Subaru of Cary. Being very big into nature and animals, the company's Facilities Department reached out to a local apiologist and together with his help we managed to relocate the bees on the roof of the building. At first there was one bee hive and soon after the company had to add one more in order to sustain the growth of the bee population. It is such an amazing experience to see how with a little effort we can have the living creatures around us thrive and be safe. I personally checked on the bees last year in December and now again in early March and they are thriving. Our local apiologist comes and visits them often to make sure they are in good health and from time to time we even get a little present for our employees, sweetening their day. Here, at Johnson Subaru of Cary, we will continue to care about everything that is around us and we will make sure everyone has a chance to live in harmony with us and the environment around us. Least but not last, here is a short video of the bees happily flying around in March. Thank you!
---
Johnson Subaru Hosts NRGRR Meet and Greet - Scott K
Neuse River Golden Retriever Rescue (NRGRR) was recently looking for a location to host one of our Meet and Greets, a bi-monthly event where prospective adopters come to learn more about our rescue and see some of our dogs available for adoption. Knowing Subaru's Love Promise, we decided to reach out to Johnson Subaru of Cary to see if they could accommodate us on a Saturday in April. We were connected with Caitlyn Corwin, a Sales Assistant at Johnson Subaru, who arranged everything we needed for the event on the morning of April 23rd. When we arrived, Caitlyn and several team members were very helpful, providing us a table, chairs, and setting up a tent for shade. One associate even brought this vehicle over and set up his camping awning to give us even more shade! We had such a fantastic morning with 8 dogs attending, including 2 puppies. The Subaru team brought out several giveaway items, including a little Subaru cap for a small dog. One of our puppies, Blanche, was a huge hit wearing the cap. It was one of the most adorable things ever! Thank you Johnson Subaru of Cary for your amazing hospitality. The entire team was simply wonderful. We look forward to partnering with Johnson Subaru at events in the future.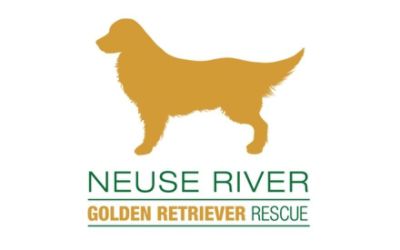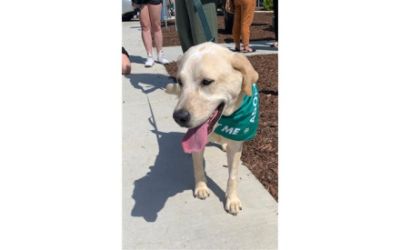 ---
Thanks for your March for Meals support! - Jimmy L
We at the Chatham County Council on Aging are pleased to work with Johnson Subaru throughout the year, but we are especially grateful for their support during the month of March with a contribution to the "March for Meals" campaign. March for Meals is an annual observance of the founding of the modern-day Meals on Wheels program, signed into law by President Richard Nixon on March 22, 1972. This year marked the 50th anniversary, and Johnson Subaru, along with other area businesses stepped up to "sponsor" a meal day during March. Labels were affixed to each Meals on Wheels meal that went out to clients in Chatham County. Thanks to Johnson Subaru, seniors in Chatham County have another friend they can count on to ensure the Meals on Wheels program continues to run strong in our community! Jimmy Lewis Director of Grants and Communications Chatham County Council on Aging.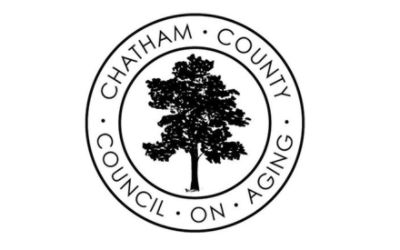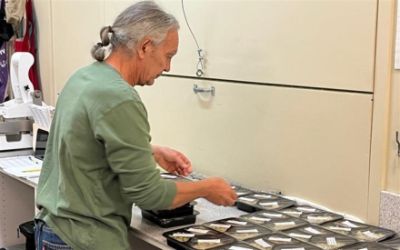 ---
Johnson Subaru Supports USO NC's Holiday on Wheels - Suzanne M
During December, USO North Carolina organized Holiday on Wheels, a program designed to recognize service members and military kids with gifts and treats. This year, we held several pop-up events throughout the state, surprising over 3500 service members and military kids with holiday themed goodie bags! Events like these are important throughout the year, but especially during the holiday season when military families can feel isolated from their friends and loved ones back home. It's important they know they are not alone, and that they have people locally who support them. Without the generous support from Johnson Subaru of Cary, we could not have events like Holiday on Wheels. Thank you for your commitment to your community. Because of you, USO NC was able to provide much needed support to service members and military kids throughout the entire state of North Carolina.
---
Subaru Loves Pets - Second Chance Pet Adoptions - Rachel C
In early 2021, Tobias James, a big brindle bulldog mix, walked the streets as a stray. Practically a feral dog who'd had virtually no human interaction in his first 18 months of life, he navigated the streets well, but not well enough—he couldn't escape the frigid winter temperatures, his skin was dry and flaky (to say nothing of an old sore on one of his legs), his ears were infected with yeast, and he had a broken bone in one of his paws. As scared as Tobias was of the animal control officers who attempted to capture him to bring him to safety, the reality was that he needed to be rescued. One February day, Tobias James was brought into an overcrowded rural county shelter, one that partners with Second Chance Pet Adoptions, Raleigh's oldest no-kill animal rescue organization. Second Chance's Dog Program Manager, Laura, has a soft spot for the feral guys and knew that Second Chance was Tobias James' only hope of getting his freedom ride. She pulled him from the shelter and placed him in foster care with other dogs who could show him how to trust humans. It took a while, but over time, Tobias did open up and learn how to make two-legged friends in the company of his four-legged friends. He had a lot going for him: he was crate-trained and potty-trained, and as long as he had a canine pal, he was playful and happy. But he also had some marks that left him overlooked by potential adopters: he was shy in the presence of strangers, he was too interested in cats to be safely adopted by a family with kitties, and small kiddos were a no-go for him, so lots of families ruled him out right away. At the first adoption event Tobias James attended, he hid under a bush until he was ultimately brought back to his foster home early. And then—Tobias attended another event in late September 2021 as a much more confident dog, where he was spotted by Michelle and her dog, Kino. The trio spent some time together and Michelle felt he was a great fit to move into the home she shared with her boyfriend, Mike. They'd been hoping to meet the right dog since one of their own had passed away a few months prior, and now, they felt they'd met him, and his name was Tobias James! On October 6, Tobias received a warm welcome into his new—his forever—home. Dogs like Tobias James (and cats, too!) get the second chances they need and deserve thanks to our partners in rescue, including Johnson Subaru of Cary. Their support during #SubaruLovesPets month provides safe shelter, nutritious food, and quality medical care for stray and abandoned cats and dogs who are looking for love. Second Chance is grateful for their help as we work towards ending animal homelessness!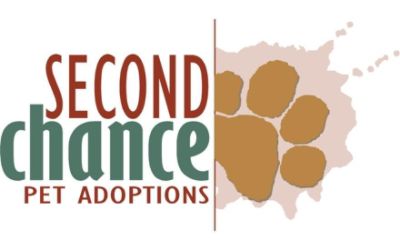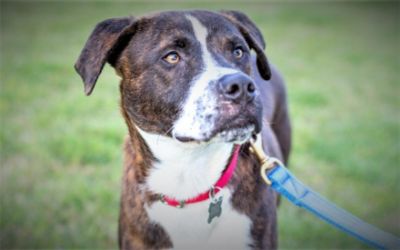 ---
Subaru helps USO NC inaugural program thrive! - Suzanne M
The USO North Carolina implements programs, events, and services that strengthen America's military service members by keeping them connected to family, home and country, throughout their service to the nation. Because of our partnership with Johnson Subaru of Cary and the Share the Love Campaign, our programs and events have thrived, including our newest program, Outdoor Adventure Team (OAT). Barely half a year old, OAT has already had 20 events statewide and almost 1000 participants! OAT is a peer-led health and wellness program designed for service members and their families to connect over physical challenges and adventures to encourage sustainable healthy living. Whether searching for the wild Banker horses of the Outer Banks, ziplining through the Sandhills, or deep sea fishing in the Atlantic, OAT has created experiences that fortify against future struggles associated with the demanding needs of the military lifestyle. Johnson Subaru of Cary has made it possible for programs like our Outdoor Adventure Team to exist. Through their continued support of USO NC and other local non-profits, they have sent a very clear message that they committed to serving their community and the people that live in it.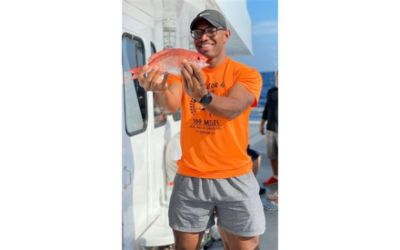 ---