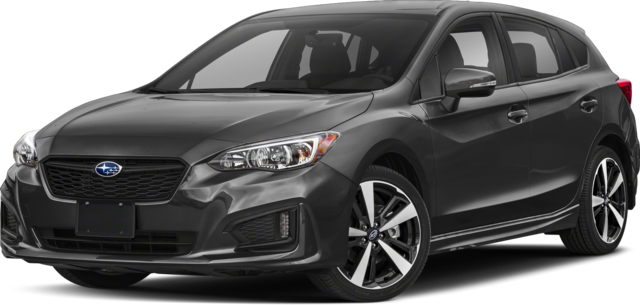 Get an Unbeatable Used Subaru Impreza
The Subaru Impreza is an excellent car for daily driving in Cary. The Impreza has four doors, carries up to five comfortably, and has a hatchback for stowing groceries and other cargo. An AWD drivetrain and legendary Subaru boxer engine give you great handling and performance around Morrisville. The fuel economy is well over 30 mpg from a motor that is easy to maintain and lasts a very long time when you do. Sporty styling cues and a great onboard entertainment system make a used Subaru Impreza a potential dynamite deal. A quality used Subaru Impreza is a great compact sedan that seats up to five and fits into crowded spaces better than most in the Raleigh area.
Why We Love the Subaru Boxer Motor
All Subaru models feature the legendary Subaru Boxer engine. Subaru first designed and built the four-cylinder boxer engine 50 years ago. We still love it today at Johnson Subaru of Cary. It has two cylinders lying flat on either side. That spreads out the weight evenly and keeps it low to the ground. When paired with the AWD drivetrain, the Subaru Impreza and other models delivery smooth acceleration, low engine vibration, and superior handling under virtually all driving conditions.
Superior weight distribution and power delivered to all four wheels greatly enhance the Impreza's impressive handling capability. The boxer design also ensures the cylinder heads and valves get the oil and coolant needed to reduce heat and friction. That makes them last much longer.


Find Your Favorite Used Subaru Deal
You can find all kinds of great deals on a used Subaru Impreza in the Apex area. We have many on hand right now listed among our online inventory. We add more every week to help maximize your variety and options. Our scheduling tool will let you choose when to go for a test drive. You can submit an online loan application if you need financing. Trade-in values and payment calculators also are available to give you a good idea of loan payment amounts. Once you are ready, you just need to take a test drive.